Coin178 Dice Games Review – Scam or not?
Address
Svey Rieng, Cambodia
Bonus
200% free up to 3,300 CNS
Languages
English, Vietnamese, Chinese, Thai, Indonesian
Support
Live Chat, Social Media, Email, Contact Form
Games
Baccarat, Dragon Tiger, Roulette, Xocdia, Belangkai, Telebet, Disco Table, Keno, Lottery, Slots, Dice
Bitcoin Dice Games with Coin178.com
Today we will be looking into Coinb178.com. It is really very hard to even get a glimpse of Dice tables here in Coin178.com. Seriously, you need to create an account and contact their support just to enter one of their game rooms. I wonder why? So here's how it all goes.
First, as mentioned, you need to create an account with them; no confirmation required. This would then automatically log you into the coin178.com website but this would not let you play any games. See screenshot below.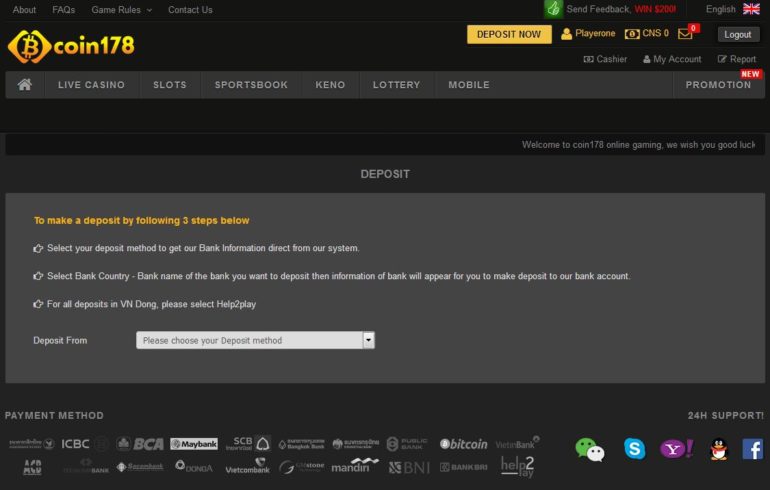 You need to contact their chat support and they will provide you with a different link, which is quite weird as it is different from their website address. See screenshot below.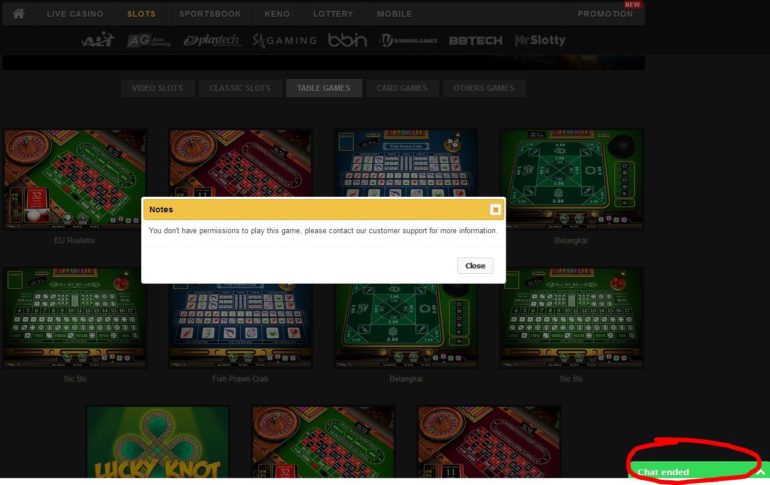 Their Customer Service is fast, but they do need to practice English more. They also have an IP detector which they would be able to pinpoint your current location, again, not a fan. After 30 minutes I was able to resolve my problem with the agent and started opening up the games through the link they provided. These are the Dice games that I tried out.
Sic Bo
Bet – Choose from 1, 2, 5, 10, 20 and 50 chips
Compared to its cousin "Craps" –Sic Bo is purely a game of chance making it a perfect game for gamblers that like to gamble on pure luck and not the strategy. This no-so-simple game of Dice involves a table with different Dice combinations that can come out with one single throw of the dices. You start the game by choosing which combinations you want to bet on. You are able to bet as many combinations as you like but you need to keep that to a minimum as you would defeat the purpose of betting small and winning big. Different online casinos have different table variations but the layout is still generally the same.
Xocdia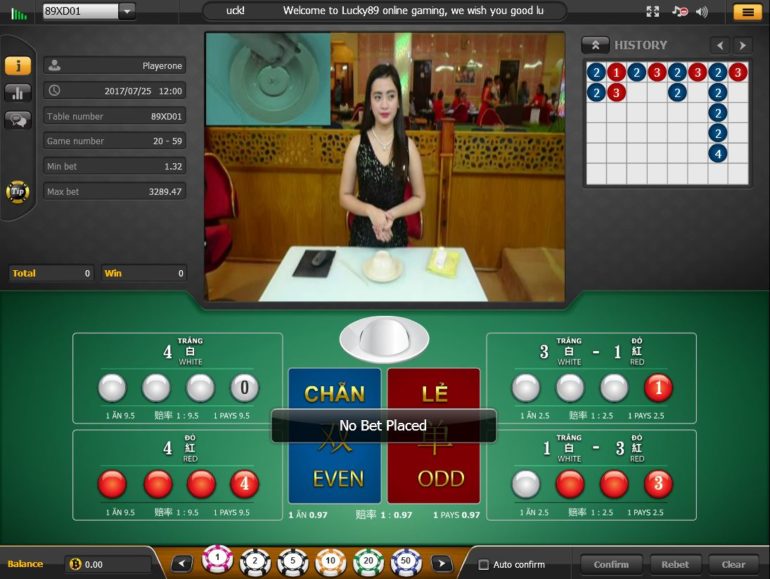 Bet – Choose from 1, 2, 5, 10, 20 and 50 chips
This game is a popular Vietnamese game wherein a plate and colored pebbles are involved. Just like Sic Bo, this is also a game of chance. Once you are ready, the dealer will cover all the tokens (pebbles) and shake them repeatedly. Once the dealer is done, you are then asked to place your bets until the time expires. Your bet may depend on four choices only that are laid on the table. When the time is up, the dealer will then open the plate and show the combination.  They also feature live games with this which are great!
Conclusion
Dice Games that are offered in Coin178.com are pure luck games, which I like as compared to other online casinos out there today. The only weird thing about them is that why are the links on their original website not working? And why do they all have to be "Secret" about it and not post in on their website? That's fishy. Anyways, I wouldn't recommend this website as due to the nature of getting into one of the games. I strongly suggest that you read more about them before depositing Bitcoins.
Bonus
200% free up to 3,300 CNS

Located in
Svey Rieng, Cambodia
Go to coin178.com